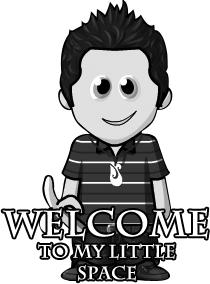 Welcome
Thanks for taking the time to find my website! My name is Darren Lumber (or 2Tone) and I'm a super keen mountain biker as well as having a love for doing pretty much anything physically challenging and exciting! I'm very easy going but a real grafter when it comes to my work ethic, as I take great pride in what I do! Oh, and I'm always one of the last to leave a party!!
Posted on my little space in the cloud you'll find posts related to my interests and hobbies. If you're a Google user great! You'll find my site to be intergrated with Google+ and you'll be able to interact with me best. If not, it's no problem, however you'll only see my public posts. The main topics I post regarding are; Mountain Biking, Video Games, Travelling, Technology and Rugby. Just let me know if you'd like to be added to any of these groups.
I'm currently refreshing my web design and development skills so some stuffs might not be looking right at times while I develop this site. You never know I might actually decide that it's finished at some point!!
Anyways welcome to DarrenLumber.co.uk, look around and Pop back soon!